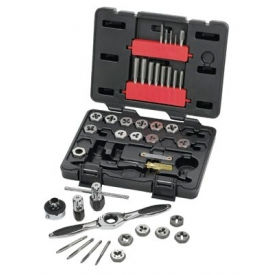 See all 3 items in product family
Tap And Die Sets Are Used For Repairing And Cutting Internal Or External Threads.

Tap And Die Sets are machined to exacting standards. Comes with a variety of taps and dies in multiple sizes. Drill Tap Kits include drill bits that allow complete hole drilling and tapping in one operation. Dimensions vary per model.


Click for more