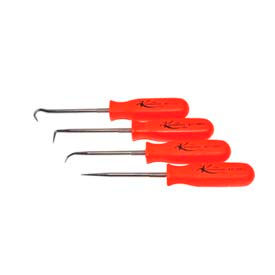 See all 3 items in product family
K-Tool Picks And Awls Provide Easy Removal Of O-rings, Split Pins, Seals and More.

K-Tool Picks And Awls are crafted from steel for long lasting durability. Styles include 45° and 90° Hooks for grabbing hard to reach, small objects.Straight Picks are used for removing glue and plastic. Comfortable grip handles are available in Neon Orange and Neon Green for high visibility.


Click for more