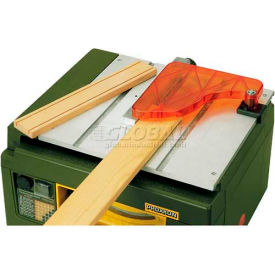 See all 5 items in product family
Proxxon Table Saws Are Used For Fine Mechanics, Model Carpenters, Contractors And Architects.

Proxxon Table Saws are constructed of high speed steel, carbon, diamond coated, tungsten carbide or polyamide/cast aluminum for long lasting durability. Micro-adjustable, precise and stable longitudinal stop provides for perfectly straight cuts when working with wood, non-ferrous metals, plastics, Plexiglas, glass fiber reinforced sheets, foam and many other materials. Blades for roughing out, parting, finishing cut, and left/right cutter. Dado head set used for cutting slots in drawers, picture frames and more. Types are Carbide Tipped Saw Blade For FET/24 Teeth, Carbide Tipped Saw Blade For FET/36 Teeth, Crosscut Saw Blade Super Cut/80 Teeth, Dado Head Set, Diamond Coated Cutting Blade and Table Saw FET. Sizes vary per type. Color finishes are Green/Gold and Silver.


Click for more