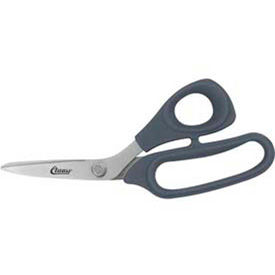 See all 12 items in product family
Shears Allow Convenient Cutting for Multiple Working Environments Including Repair, Assembly, Manufacturing, and Other Related Environments.

Shears are solidly made for long lasting durability and dependability. Clauss®, Cooper Hand Tools, Klein Tools, Stanley®, Wiss and Xcelite brands offer a wide selection of general purpose or professional shears or scissors to meet particular need or application. Types include Bent Blade Snip, Bent Shear, Bent Trimmers, Blunt Point Trimmer, Carpet Shear, Electrician Scissors, Fine Cut Scissors, Flex Bow Scissor, Inlaid Fabric Shears, Inlaid Shears, Inlaid Trimmers, Non-Stick Pointed Scissors, Non-Stick Scissors and Shears, Sewing & Embroidery Scissors, Shear Cutters and more with 13/32 to 6-1/8 inch cutting lengths and 3 to 12 inch overall lengths.


Click for more