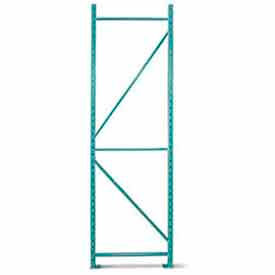 See all 1 items in product family
Space Aid Upright Frame For Pallet Racks Are Essential Components For Building Pallet Rack Systems In Industrial Or Commercial Warehouses.

Space Aid Upright Frames for Pallet Racks are all welded from high strength steel with 50,000 psi min. yield for support to heavy pallet loads with maximum capacities of 20,000 or 22,000 lbs. Punched face slots and side holes for 3" vertical adjustability to accommodate various sized items. Frame DxH is 36x96", 42x96" and 42x144". Powder coat finish is Royal Blue. Prices listed are for non-seismic design.


Click for more