WALKING
–
WORKING
SURFACE RULES
The top edge must be 42" (+/- 3") above walking working surface (WWS).
Midrail must be midway between WWS & top rail.
Systems need to withstand at least 200 pounds within 2" of top edge in any outward or downward direction.
Top edge shall not deflect past 39" from WWS.
The surface must be able to prevent injury from puncture, laceration, and prevent clothes from snagging.
Rails shall be at least ¼" diameter of thickness
Guard & Safety Rail Systems
Employers know they need to ensure the safety for employees at all time. For walking or working sites or areas with an unprotected edge 4 feet or more above a lower level, employers must provide a guardrail system, personal fall protection gear, or a safety net system. Open dock doors meet the requirements (listed to the left) for a guardrail system – but make sure it's also well designed, and easy to install and uninstall to ensure the required levels of safety. Want to learn more about how to keep your employees safe? Read more about OSHA's final Walking-Working Surfaces Rule Here.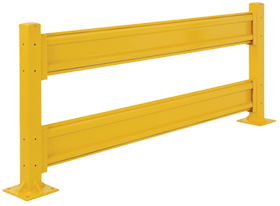 Help protect both personnel and property.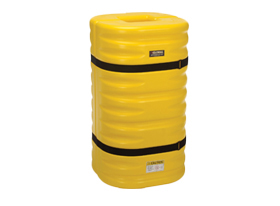 Protectors absorb forklift and tow motor impact, minimizing column and machinery damage, and preventing personnel injury.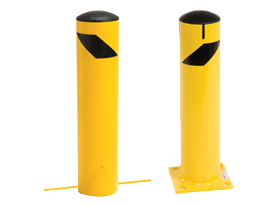 Bollards provide protection in machinery plants, warehouses, fulfillment centers, and for personnel.
More Top Selling
Safety Guards & Protectors