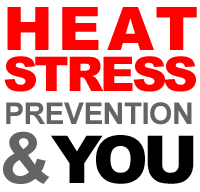 Anyone working in heat and or high humidity is at risk for heat stress, which can cause illness and even death. Watch for the signs and make sure your workers are protected against extreme heat. Here's what you can do to prevent heat related illness.

1

Use cooling vests, head gear and other cooling accessories to keep body temperature moderate.

3

Wear lightweight, sweat-wicking, fast-drying clothes.

5

Resting in the shade or in air-conditioning will cool body temperatures.

Headache, dizziness, or fainting

Weakness and wet skin

Irritability

Passing out/collapsing

Confusion, inability to think clearly

Person may stop sweating

Thirst, nausea, or vomiting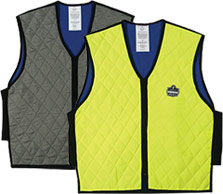 Made of Activated, polymer-embedded fabric inside, water-repellent liner and black cotton-poly elastic trim for long lasting durability and performance.
as low as $4995

More Top Selling
Heat Stress Protection