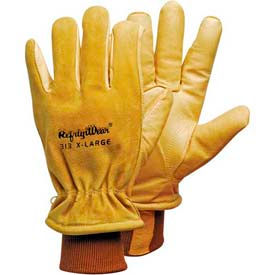 See all 3 items in product family
Leather Gloves Are Used For Construction Safety And Protective Gear.

Leather Gloves are made from premium grain leathers for user comfort and long lasting durability. Slip-on cuffs provide convenience. Color coded hem identifies sizes. Available Lined or Unlined, with Removable knit liner, Self Adhesive Straps, Zipper-closure, Thin-lined, Sheepskin, Deerskin, Cowgrain, Cowhide, Pigskin, Leather utility and more. Sizes range from XS-XXXL. Colors are Beige, Black, Gold, Gray, Green, White, and Yellow.


Click for more