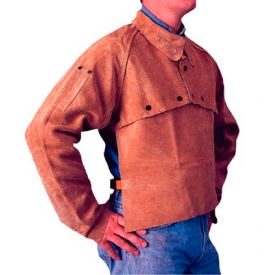 See all 20 items in product family
Sleeves and Bibs Provide Upper Body and Arm Protection in Automotive, Mechanical, Welding, and Other Industries.

Sleeves and bibs are designed to prevent worker injury due to heat, spark, debris, and more. Sleeves dissipate body heat and pass moisture from inside of the sleeve to the outside for longer wear time; left arm and right arm available. The bibs cover sleeves and chest area with an open back for added comfort. Available styles include Cut Resistant Sleeve, Cut Resistant Sleeve Economy, Dyneema® Sleeve With Thumb Hole 7 Gauge, Dyneema® Sleeve 10 Gauge, and more. Cut levels are 2, 3, 5, A2, A3, and A4. Colors are Black/Grey, Blue, Gold, Golden Yellow, Gray, and more. Lengths range from 14" to 31". Additional specifications vary per model.


Click for more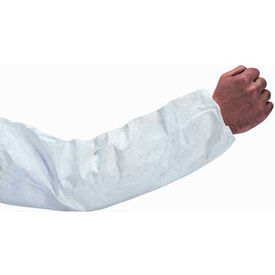 See all 23 items in product family
Disposable Sleeves and Bibs Protect Garments and Bare Arms in Medical Facilities, Industrial Labs, and more.

Disposable Sleeves and bibs have elasticized openings for a snug, secure fit. Polyethylene, PVC or polypropylene construction protects garments and bare arms. Available styles include 1, 6, and 8 Mil Polyethylene and PVC Sleeves, Laminated Polypropylene Sleeves, Micromax NS Disposable, Napleen Disposable Bibs, Particle Protection, Tyvek Sleeves and more. Colors and package quantities vary per model.


Click for more