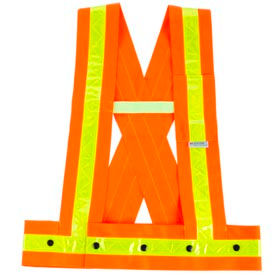 See all 6 items in product family
Hi-Vis Accessories Provide Safe Visibility For Roadwork, Construction Site Workers And More.

Hi-Vis Accessories are made of elastic, polyester and polyester solid to provide comfort and long lasting durability. High visibility colors provide additional worker safety. Accessories have Scotchlite™ reflective material to provide optimum safety. Available styles include Arm/Leg Band: Buckle Closure or Button Snap Closure, Backpack, and Hi-Vis Neck Shade. Class 1 Sashes and Shades are ANSI-certified. Oxford polyester and feature multiple button snaps for easy size adjustability. Available colors are Lime, Orange and Hi-Vis Lime. Available sizes are S/M, L/XL and One Size.


Click for more