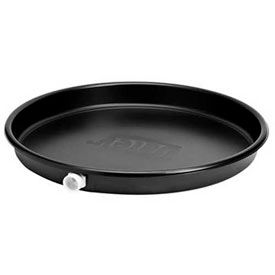 See all 5 items in product family
Water Heater Pans Can Be Installed Under Gas Or Electric Water Heaters To Protect HVAC Units From Water Damage.

Water Heater Pans are manufactured from semi-flexible, tough plastic polymer and durable aluminum for long lasting reliability. Pre-cut side opening accommodates drain fitting. Available pan sizes are 18, 20, 22, 24, 26, 28, and 30 inches. Package quantities are 6 and 12.


Click for more