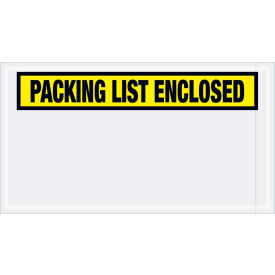 See all 1 items in product family
Packing List Enclosed Envelopes - Panel Face Protect and Secure Shipping Papers.

Packing list enclosed envelopes are pressure sensitive waterproof envelopes that stick securely to boxes, tubes and other containers. Back load style keeps documents clean and secure. Envelopes available with either Side or Top openings. Widths range from 4-1/2" to 10". Lengths range from 4-1/2" to 12". Colors and package quantities vary per model.


Click for more