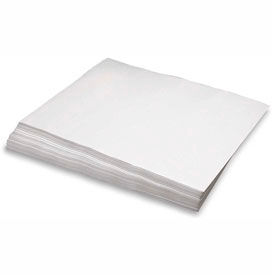 See all 3 items in product family
Newsprint Sheets Are Used For Applications Including Packaging, Distribution, Storage, And More.

Newsprint sheets are made of recycled paper for long lasting durability and dependability. Roll provides fragile content protection for glass, porcelain, collectibles, and more. Unit is unprinted and unlined for stain or discoloring prevention. Type is Newsprint. Package quantities are Approx. 500 Sheets, Approx. 1250 Sheets, and Approx. 5000 Sheets. Dimensions vary per model.


Click for more