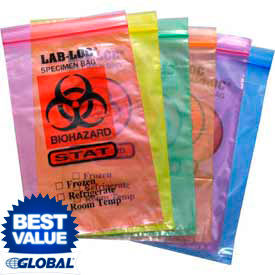 See all 2 items in product family
3-Wall Style Specimen Transfer Bag Allows Secure Specimen Storage and Transport For Hospitals, Laboratories, and more.

The outer pouch secures the accompanying paperwork preventing moisture entry and damage. The polyethylene construction provides content security and spill prevention for user safety. The bags are available with or without printed messages. Multiple color options are available. Dimensions vary per model.


Click for more