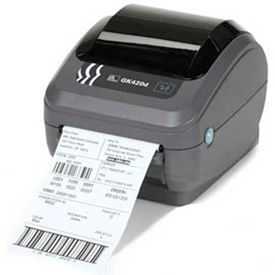 See all 1 items in product family
Label Printers Are Used For Creating Address, Shipping, Barcode, Wristband And Other Labels In Grocery Stores, Packaging, Healthcare And Retail Environments.

Label Printers are solidly made for long lasting durability. Printers provide interfaces for connecting to computers, scanners, and other devices to retrieve label information. Mobile printers include belt clips for added versatility. Power cord and USB cable included with some models. Available print methods are Direct Thermal, Direct Thermal (LP), and Thermal (TLP) or Direct Thermal (LP). Available resolutions are 203, 300, and 600 DPI. Print widths are 30.16, 56, 72, and 104 mm.


Click for more