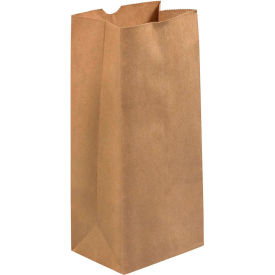 See all 10 items in product family
Strong, Heavyweight Hardware Kraft Bags Handle Packing for Heavy Items.

Hardware Kraft Bags are made to resist punctures and tears to handle heavy, bulky, or irregularly shaped items. Expandable side gussets provide easy packing. Widths range from 4-5/16" - 8-1/4". Gusset depths range from 2-5/16" to 5-5/16". Up to 18" high. Available in Kraft. Quantity is 400 bags per pack.


Click for more