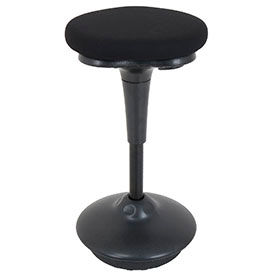 See all 1 items in product family
Perching Stools Provide User Comfort and Back Support For Office Areas, Classrooms, and more.

These perching stools are designed to move with your body relieving spine and muscle pressure better than standing. The pivoting leg encourages constant movement to keep you active throughout the workday. The adjustable seat height accommodates a wide range of desk heights. Perching Stools are a healthy alternative to break up the monotony of sitting stationary for long periods of time. Colors vary per model.


Click for more