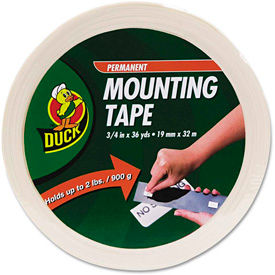 See all 7 items in product family
Mounting Tape Is Great For Mounting Signs, Plaques, Picture Frames, Name Plates And More.

Mounting Tape is a double-sided, high-density foam tape that provides long lasting and secure bonding. Readily mounts to a variety of surfaces. Holds up to 2 lbs. Permanent, removable or repositionable for greater versatility. Available styles include a variety of double-sided, double-coated and weather-resistant tapes including 665 Double Sided Office Tape w/ or w/o Hand Dispenser, Adhesive Transfer Tape, Adhesive Transfer Tape Applicator or Tape Roll, Exterior Weather-Resistant Double Sided Tape, Foam Mounting Tape or Squares and more. Available colors are Clear, White, Beige, White/Clear, Gray w/Red and Clear w/Yellow. Dimensions vary per style.


Click for more