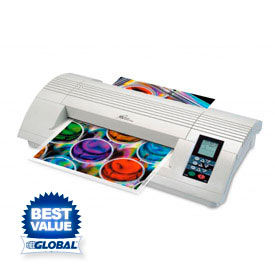 See all 20 items in product family
Laminating Pouches & Accessories Help Preserve, Protect And Enhance Important Photos And Documents.

Laminating Pouches & Accessories are used for arts and crafts projects, photos, recipes, business needs and more. Available styles are Laminator or Pouch Film. Slim, lightweight design provides portability. Jam release lever and reverse functions add user convenience. Pouch thicknesses range from laminating pouches from 3 to 12 mil. 16 different types available. Adjustable temperature provides optimum results. Available with Automatic Cooling.


Click for more