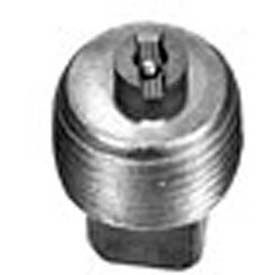 See all 5 items in product family
Buyers Hydraulic Square Socket Plug Fittings Are Used For Hydraulic, Instrumentation And Chemical Processing Systems.

Buyers Hydraulic Plug Fittings are made of solid Steel with Zinc Plating for long lasting durability and dependability. Square Socket Magnetic Pipe Plugs are available in 1/2, 3/4 and 1 inch NPT sizes. Square Socket Vented Pipe Plugs are available in 1/8, 1/4, 3/8 and 1/2 inch pipe threads.


Click for more