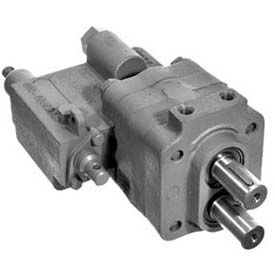 See all 83 items in product family
Buyers Hydraulic Pumps And Valves Are Used For A Wide Variety Of Small To Medium Duty Commercial And Industrial Applications.

Buyers Hydraulic Pumps And Valves are solidly manufactured for long lasting durability and dependability. Wide selection of Direct and Remote mounting Hydraulic Pumps designed to meet particular need or application include 1-1/2 and 2 inch Gear, BPC1010 Series, Dual Shaft, Live Floor and H21 and H50 Series 2, 4 or 2/4 Bolt types. Various 3-Way and 4-Way Hydraulic Valve units also available.


Click for more