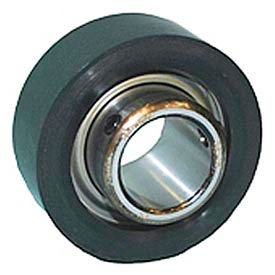 See all 1 items in product family
Browning Rubber Grommeted Mounted Ball Bearings Are Designed To Adjust For Misalignment And Dampen Noise/Vibration.

Rubber Grommeted Mounted Ball Bearings are constructed of rubber for long lasting durability. Bearing Inserts are setscrew lock and a contact seal insert unit and designed to fit into web mount support for light duty applications. Provides quieter operation and less vibration. Zone hardened inner race provides a fully hardened ball path while leaving the rest of the inner ring unhardened, allowing better holding power. Temperature ranges are from -20° to 200°F. Bore diameters are 1/2 in., 5/8 in., 3/4 in., 15/16 in. and 1 in.


Click for more