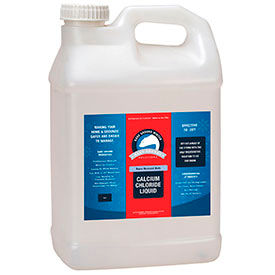 See all 9 items in product family
Liquid Ice Melt Is Designed To Effectively Melt and Reduce Snow Accumulation For Residential, Commercial, Corporate, and Other Related Environments.

This ice melt is environmentally safe for use near children, pets, and vegetation and may be applied to concrete, brick, wood, and more. The solution is effective at temperatures ranging down to -36°F making it superior over standard rock salts. The melt features an unlimited shelf life providing years of reliable service. Available package types include Case, Drum, Jug, Pallet, and Tote. Capacities vary per model.


Click for more