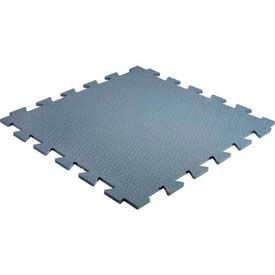 See all 57 items in product family
Pawling Athletic Flooring Interlocking Tiles & Pads Are Used For fitness Areas, Gyms, Ice Rinks, Lobbies And More.

Athletic Flooring Interlocking Tiles & Pads are made of virgin rubber for long lasting durability. Hidden interlocks and multi-color layouts can create traffic patterns. Knobbed underside provides additional flexibility and comfort. Available styles are Aerobic, Flip-It, Hid-N-Lock I and II, Pro-Lok I, Protect-O-Pad, and Punishment Pad. Patterns are Raised Square Pattern with Nubs, Hammered Surface, Raised Square Pattern, Raised Disk Pattern and Grain Pattern. Available colors are Black with Green, Blue, Red or Gray Flecks, Blue, Tan, Teal, Taupe, Charcoal, Terra Cotta, Black, gold, Orange. Purple, Crimson and Navy Blue. Measurements vary per model.


Click for more