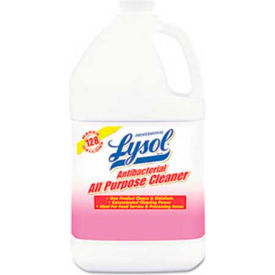 See all 9 items in product family
Kitchen Cleaners Are Used For A Wide Range Of Residential, Commercial, Industrial Or Institutional Kitchen Sanitizing Applications.

Kitchen Cleaners are available in a wide selection of brands and types for various residential, commercial, industrial or institutional kitchen cleanup or sanitizing applications. Reliable brands include Beer Clean, Earth Friendly Products®, Formula 409®, Lysol®, Mr. Muscle and Professional Lysol®. Various applications and formulas include Fyer Boil Out, Glass Sanitizers, Glassware Cleaners, Kitchen Cleaners, Kitchen Cleaner Concentrates and No Rinse Sanitizer. Available in wide range of Bottle, Squeeze Bottle, Trigger Bottle, Spigot Jug, Pail, Drum, Pouch or Packet type quantities.


Click for more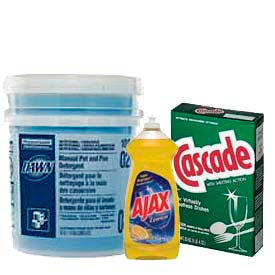 See all 1 items in product family
Dishwashing Soaps And Detergents Are Suitable For In Restaurants, Cafeterias, Banquet Halls And More.

Dishwashing soaps and detergents are available in a wide variety of solutions and formulas for Manual washing or for use in Automatic dishwashers. many are formulated specifically for commercial dishwashers. Clean pots, pans, dishes and glassware without scratching, etching or hazing. Cut through grease and dried-on food to reduce pre-rinsing before loading. Wide selection of reliable brands include Ajax®, Beyond Green Cleaning, Cascade®, Cream Suds®, Dawn®, Earth Friendly Products®, Electrasol®, Gain®, Joy®, Nyco, Palmolive®, Simoniz®, Suma Supreme, Sunlight® and Ultra Palmolive®. Various formula types include Liquids, Powders, Rinse Aids and Pot and Pan Care offered in a variety of scents including Almond & Cherry, Apricot, Classic, Floral, Fresh, Grapefruit, Lavender, Lemon, Orange, Original, Pear, Pink Rose or Scentless. Come in wide range of Bottle, Pail, Drum, Box, Jug or Pouch type quantities.


Click for more