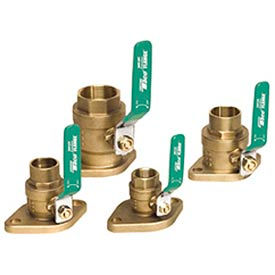 See all 14 items in product family
Taco® Shut-Off Freedom Swivel-Flange® Isolates System Circulators For Easy Removal And Service Without Draining The System.

Combines a full-port, ball valve and companion flange for ease of use. Fits all 00® circulators while saving material and labor costs. Solid brass uni-body with high quality Teflon® seats. Swivel flange provides easier installation and positioning of the pump and lever handle in the most convenient location. Chrome plated steel lever handle has a vinyl cover for a comfort grip. Features a maximum water pressure of 150 psi and operating temperature of 240®F. Each set includes hardware for installation.


Click for more