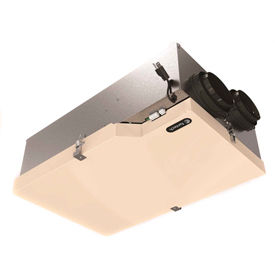 See all 12 items in product family
Fantech Heat Recovery Ventilators Provide Air Circulation And Exhaust For Applications Including Residential, Commercial, Industrial And More.

Fantech heat recovery ventilators are made galvanized steel for long lasting durability and corrosion resistance. Ventilators allow air supply tempering, reduce HVAC system loads and provide preset defrost sequence. Type is Heat Recovery Ventilator. Available duct sizes are 4", 5", 6" and 8". Wattages range from 40 to 1320. Color is Off White. ETL listed. Dimensions very per model.


Click for more