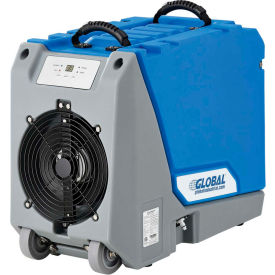 See all 5 items in product family
Dehumidifiers For Crawl Space Provide High Humidity Control For Compact Environments Including Storage Areas, Basements, Offices, and more.

Dehumidifiers for crawl space offer energy efficient humidity control and remove excess moisture to prevent condensation, mold, rust, and other corrosion. Drain hose is designed to pump out water, allowing convenient user maintenance and water disposal. Units are constructed of polyethylene, steel, and other rigid materials for strength and durability. Select models include multi-length power cords for location versatility. Pints per day range is 55 - 85. CFMs are 155, 180, 185, 200, 250, and 360. Dimensions vary per model.


Click for more