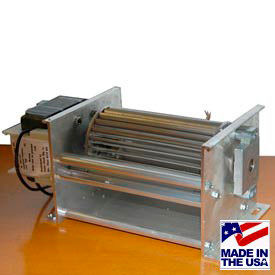 See all 4 items in product family
Tangential Blowers Are Used For Air Circulation Around Fireplaces, Electric Heaters And More.

Tangential Blowers provide air circulation for use with high-capacity, low-profile heating applications. Tangential blowers easily replace rounded or rectangular blowers. 120V. Blower wheels are 65mm in diameter. Available in 4 sizes.


Click for more