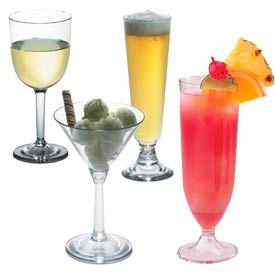 See all 34 items in product family
Polycarbonate Barware & Goblets Provide Shatterproof Glass For Bars, Restaurants, Caterers And More.

Polycarbonate Barware & Goblets are made of polycarbonate to prevent breakage and loss for busy bars, pubs, outdoor vendors and more. Large, heavy base design provides balance and stability and drain/dry quickly. Polycarbonate material allows items to be chilled without thermal shock. Available styles include Alibi, Aliso, Astaire Stemware and Liberty. Glass types include All Purpose, Beer Mug, Champagne Flute, Cocktail, Double Old-Fashioned, Highball, Hurricane and more. Available in package quantities of 1, 12 or 24. Other dimensions vary per model.


Click for more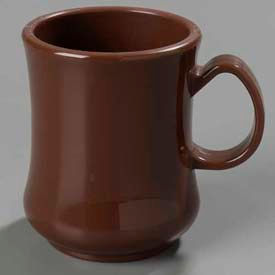 See all 17 items in product family
Plastic Coffee Mugs Are Used In Restaurants, Diners, Hotels, And More.

Plastic Coffee Mugs are made with polypropylene, SAN, ABS and urethane foam to provide long lasting durability in high volume foodservice environments. Available in a variety of mug styles including Astaire Stemware, Classic, Diablo/Diablo 11, Lexington, Mug, Rustic and Stackable. Available colors include Black, Bone, White, Brown, chocolate, Clear, Cranberry, Yellow, Dark Blue, Green and more. Available capacities are 8, 10, 12 and 16 0 ounces. Case quantities are 1, 12 and 36.


Click for more