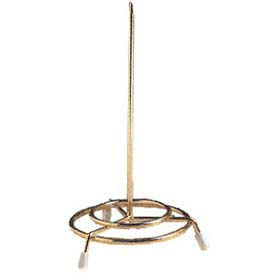 See all 10 items in product family
Check Spindles And Accessories Offer Innovative, Versatile And Durable Tabletop Smallwares For Foodservice Applications.

Check Spindles and Accessories keep items neat and orderly to help avoid errors. Table service accessories are made of stainless steel, brass or nickel finish for long lasting durability. Reduced chipping and breakage lowers replacement costs. Available accessories include Check Wheels, Cigar Cutters, Steak Markers, Purse Holders, Table Cloth Clips, Check Caddy, Check Spindle, and Table Bell. Dimensions vary per model.


Click for more