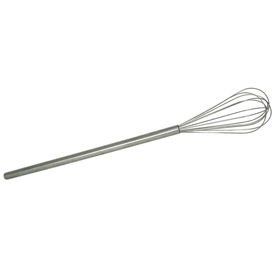 See all 4 items in product family
Specialty Whips Are Widely Used In Restaurants, Cooking Schools, Residential Kitchens And Other Food Preparation Applications.

Specialty Whips are made of steel and silicone for long lasting durability. Ball and tear drop shaped whips provide light, airy mixing, stirring and beating of mixtures in large capacities and deep cooking vessels for user convenience. Dishwasher safe. Available types are Ball Whip, Balloon Whisk, Coiled Whisk, Egg Whisk, Fine Double Mesh, Kettle Whip, Mayonnaise Whips, Oversized Whisk, Pastry Whisk, Potato Whisk, Special Whisk, Tear Drop Whip and Wire Whisk. Dimensions and quantities vary per model.


Click for more