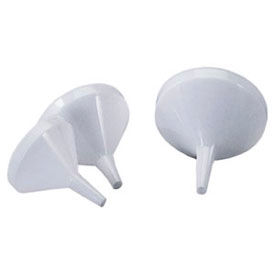 See all 3 items in product family
Plastic Funnels Are Used For Use In Kitchens, Labs, Service Facilities And Other Commercial, Light Industrial Or Foodservice Preparation Applications.

Plastic Funnels are made of plastic for long lasting durability and dependability. One-piece seamless construction provides practical design that is sanitary and easy to clean for user convenience. Available capacities are 8, 16, and 32 ounces. Diameters are 4, 4-1/4, 5-1/4, 6, and 6-1/4 inches. Color finish is White. Dimensions and quantities vary per model.


Click for more