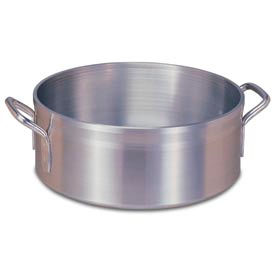 See all 46 items in product family
Braziers Are Used For Browning, Simmering, Searing And More.

Braziers are made using aluminum for lasting durability and superior heat distribution. Thick bottom layer and high side walls provide superior heat distribution. Smooth surface allows easy cleaning. Solid loop handles allow easy handling and maneuverability. Available in a variety of sizes and depths. NSF® certified.


Click for more