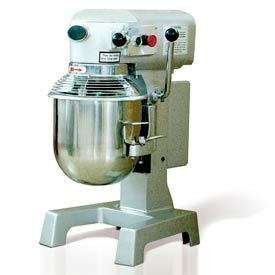 See all 17 items in product family
Commercial Mixers Provide Exceptional Mixing Power For Restaurants, Catering, Bakeries And Other Professional Foodservice Applications.

Commercial Stand Mixers are made of solid stainless steel construction for long lasting durability and dependability. Powerful mixing action thoroughly blends, mixes and aerates ingredients for maximum performance. Motors deliver optimum torque with minimal heat build-up. Available capacities are 7, 8, 10, 12, 20, 30, 40, 60, 80 and 140 Quarts. Voltage ranges from 110V to 240V by model. Available colors include Red, Black, Blue and Silver. Dimensions vary per model.


Click for more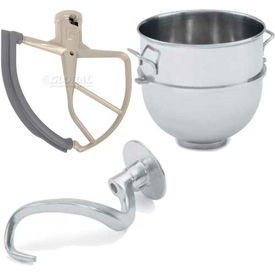 See all 111 items in product family
Mixer Accessories Are Used For Commercial, Residential and Industrial Foodservice Applications.

Mixer accessories can be used to repair, customize or to extend functionality. Accessories include Dough Hooks, Mixer Bowls, Beater Paddles, Meat Grinders, Grinder Plates, Graters, Pasta Rollers, Shredder Disks, Vegetable Slicer Attachments, Wire Whisks and more. Dimensions vary by part for custom compatibility. Mixer Accessories are made of steel and aluminum to provide easy maintenance and long lasting durability.


Click for more