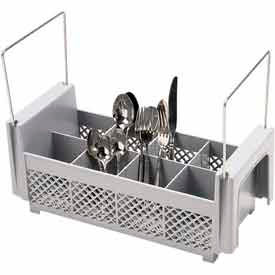 See all 3 items in product family
Flatware Racks Are Used For Flatware Dishwashing, Drying And Storage.

Flatware Racks are made of sturdy polyethylene for long lasting durability. 8 compartments provide versatality for flatware placement. Half sizes available. Open structure provides proper draining and drying for flatware. Colors are: Gray and Soft Gray.


Click for more