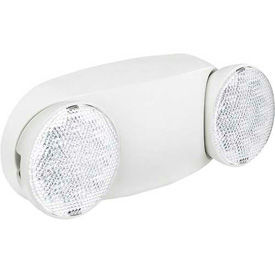 See all 7 items in product family
Emergency Lighting Provides Power Outage Illumination For Offices, Classrooms, Stairwells, Hallways, and Other High Traffic Areas.

The lighting is made of thermoplastic making it impact, scratch, and corrosion resistant for years of reliable service. The sealed, nickel-cadmium battery is designed to deliver 90 minutes of power to emergency lamps. Most models include two LED lamp heads for high visibility and directional light control. May be wall or ceiling mounted. UL listed. Dimensions, types, and watts vary per model.


Click for more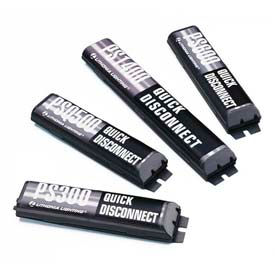 See all 6 items in product family
Commercial Lighting Emergency Battery Packs Provide Power Outage Lighting for Applications Including Corporate, Industrial, Medical, and more.

Commercial lighting emergency battery packs are made of high quality materials for strength and durability. Packs maintain fluorescent light illumination during partial or isolated power loss. Sealed, high temperature nickel-cadmium batteries ensure dependability over various temperature ranges. Automatic battery recharge after 90-minute discharge. Optional quick disconnect feature available for replacement efficiency without rewiring. Available types are Battery Back-Up, Battery Pack, Fluorescent Battery Pack, Fluorescent Downlight Battery Pack, and Indoor Emergency Battery Pack. Lumen outputs are 500, 600, 950, 1050, 1055, 1400, and Up to 2000/Depending on Fixture. UL listed. Dimensions vary by model.


Click for more