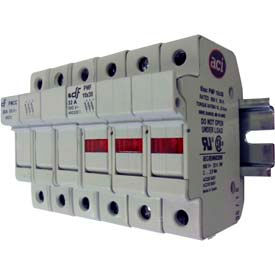 See all 8 items in product family
ACI Fuse Holders Are Used For Residential, Commercial And Industrial Contractors, Electricians And More.

ACI Fuse Holders are solidly made for long lasting durability and reliability. DIN rail mount. Touch-safe design. Rejection features allows only Class CC Type Fuses. Available in Class CC and Midget Type, 1, 2 and 3Pole and With or Without LED Indicatior Light.


Click for more