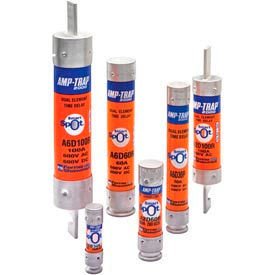 See all 24 items in product family
Ferraz Shawmut RK1 Fuses Provide Protection To Existing Mains, Feeders And Branch Circuits Serving Motor And Non-Motor Loads.

Ferraz Shawmut RK1 Fuses open quickly enough under short circuit conditions for maximum short circuit protection, while are slow enough to provide long time delay for motor in-rush currents. Used for protecting motor starters, switches and other circuit components. Fuses are non-indicating and are made for indoor use. 600V. Amperage ranges from 5 up to 300.


Click for more