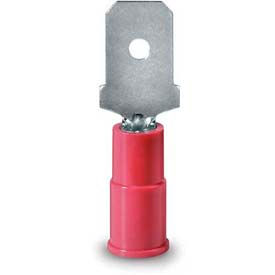 See all 34 items in product family
Gardner Bender Disconnects Are Quick And Reliable Crimp-Type Wire Connections.

Gardner Bender Disconnects are durably made for long lasting reliability and dependability. .250" Tab. Color-coded by wire gauge size and available in a variety of packaging options and stud sizes. Temperature rating is 167°F (75°C). 600 volt rating. Male and Female. Wire gauge ranges vary, including #12-#10 AWG, #16-#14 AWG, #22-#16 AWG and #22-#18 AWG.


Click for more