Back to school
with a twist
For K-12 students, teachers, administrators, and other staff, the pandemic has changed the way schools will look and the way kids will learn forever. While vaccinations have helped lessen the spread, new variants may require continued vigilance. Below, we've outlined some of the biggest areas of change that K-12 staff should consider in the coming months—and beyond—and the solutions we have on hand to help make the adjustments as seamless as possible.
SHARED SPACES REIMAGINED
Cafeterias can pose heightened risks when it comes to crowding, loud talking, and dining in general. But there are many ways to design the cafeteria with both safety and convenience in mind.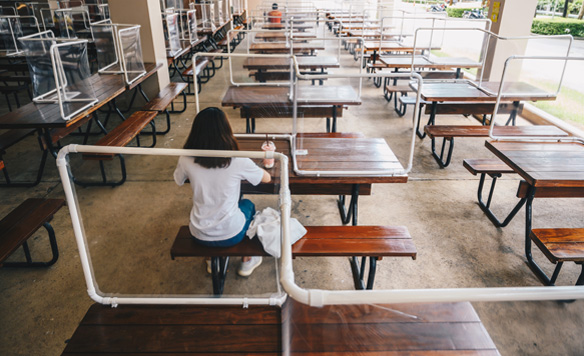 Cafeterias
Use cafeteria tables that offer an easy-to-clean surface for students and staff to dine on.
Outfit the space with stackable chairs for easy storage and transport.
Keep germs at bay with plentiful garbage and recycling options.
Boost hand hygiene with portable sinks and handwashing stations.
Create a more modern, touchless environment with hands-free water bottle refilling stations.

Libraries pose another challenge. In addition to reducing physical books in favor of e-books, librarians are moving to a cart delivery model where students place orders for books online, and librarians deliver them to classrooms on carts.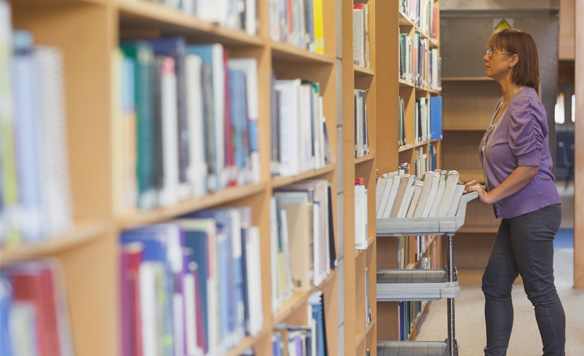 Libraries
Use service and utility carts to quickly and efficiently transport books from one area to the next.
Organize and store textbooks and other reading material with library-specific furniture.
Make lesson plans portable with mobile whiteboards.
Protect and secure computer equipment using mobile computer carts.
Place hand sanitizer dispensers in easily accessible areas for clean hands on the go.

From reducing class sizes to spacing out desks accordingly, the classroom environment should remain fluid, adaptable, and easily reconfigurable. Start with these solutions.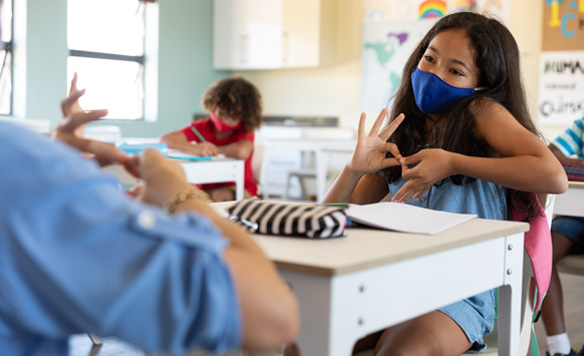 Classrooms
Create a more productive workspace with desks designed for both students and staff.
Maintain storage and security—all in one place—with computer cabinets and carts.
Keep learning both convenient and engaging with erasable steel whiteboards.
Use science and lab furniture to give students dedicated areas for conducting experiments.
Improve indoor air quality with air scrubbers that filter out allergens, dust, bacteria, and more.

Hallways are always bustling with activity. So, it comes as no surprise that in high-traffic areas, like hallways, it's especially important to maintain cleanliness and order.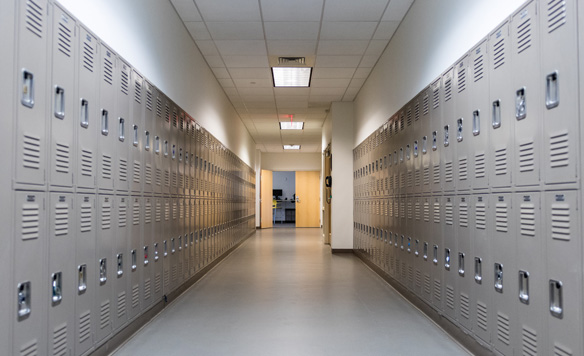 Hallways
Safeguard backpacks and student belongings with lockers made of durable, long-lasting material.
Display health posters, school announcements, and more with enclosed bulletin boards.
Replenish janitorial carts frequently to meet increased cleaning demands.
Keep cleaning and maintenance supplies readily available.
Use floor signs to help students stay alert to wet floors and overall traffic flow.
OPERATIONAL CONSIDERATIONS
Schools must adopt permanent solutions to address sanitation and testing as they plan to reconfigure learning environments and open spaces. Some considerations include:
K-12 SUPPLIES

Making these changes isn't easy—or inexpensive. Luckily, help is available. As you prepare for the 2021-2022 school year, give peace of mind to your staff and students as many of them come back to the classroom full time. We can supply everything you need for a safe K-12 reopening.
our product recommendations